Description
Single AO or PE50* tunes are $225 each. Ordering an AO and a PE50 together is $300! NO coupon code necessary.
After years of success with tuning the transverse 3.5 EcoBoost in the Explorer Sport, we feel that Ford knocked one out of the park with the Explorer ST. With a more robust powertrain than its transverse predecessor and the potent 3.0 liter engine, power levels available with only a simple intercooler upgrade are quite impressive. As a customer, be assured a level of safety was paramount to each calibration even with the elevated power levels. Transmission tuning is included and eliminates the annoying off-throttle gear holding in sport mode that many complain about as well.
Auto Octane Performance
Simply the most well thought out and adaptive tune on the market for the Explorer ST. This file adapts from 87 octane (but why did you buy an Explorer ST and want to run on 87 octane) all the way to PE50 fuel (50% ethanol and 50% premium gasoline) and everything in-between.
Premium E50 Performance
After seeing how well the AO file adapted to PE50 usage, we felt the need to push a little further into the HP gains. The PE50 file makes another 40 HP over the old PE50 file and can easily propel your Explorer ST into the 11s with the correct driver.
*PE50 is a PREMIUM E50 blend. This will require premium pump fuel + splash blending E85 for a 50% ethanol concentration. E50 found at a blender pump is typically the lowest octane fuel and ethanol blended. E50 from a blender pump is typically comparable to 93 Octane and is not suitable for our PE50 calibration.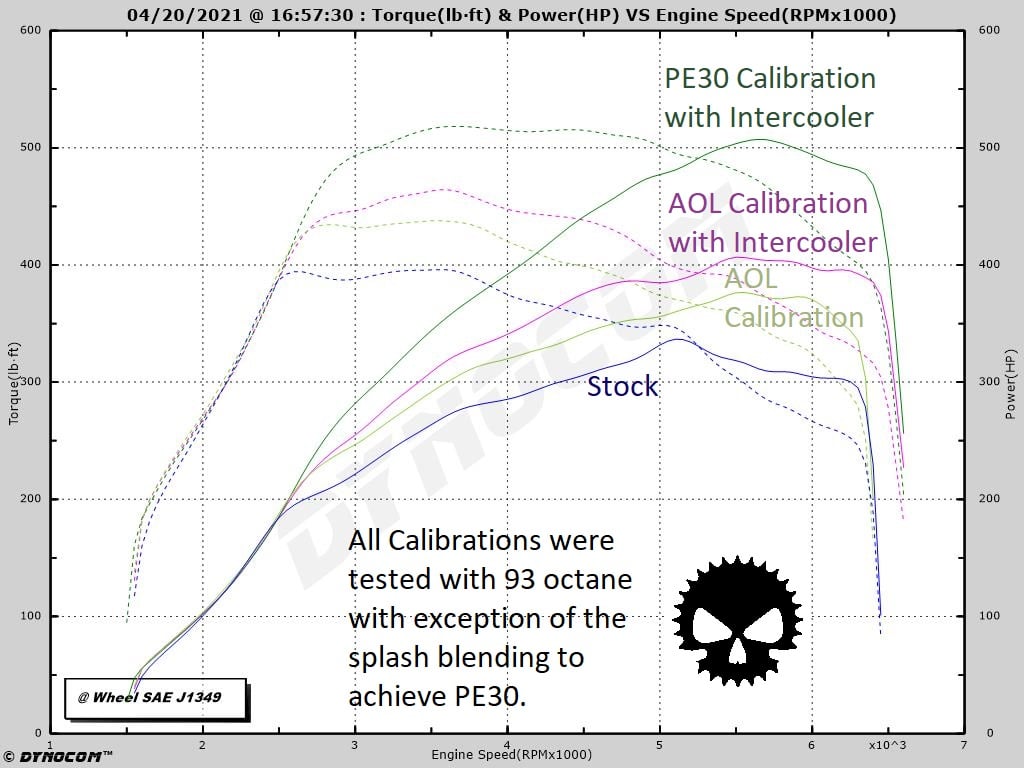 Additional Ordering Information – Under normal circumstances custom tunes are delivered via email within two business days of completing the custom tuning sheet.
The custom tuning sheet link is downloadable after you complete your purchase. This is how we collect the vehicle and tuner data necessary to write your custom tunes. To eliminate delays please whitelist @ghtuning.com email addresses in your email client so your spam filter does not block delivery of emails from us.