Description

BASELINE NUMBERS VS GEARHEAD TUNED
Baseline Numbers (296HP and 311 Torque)
Gearhead Tuned Numbers (337HP and 418 Torque)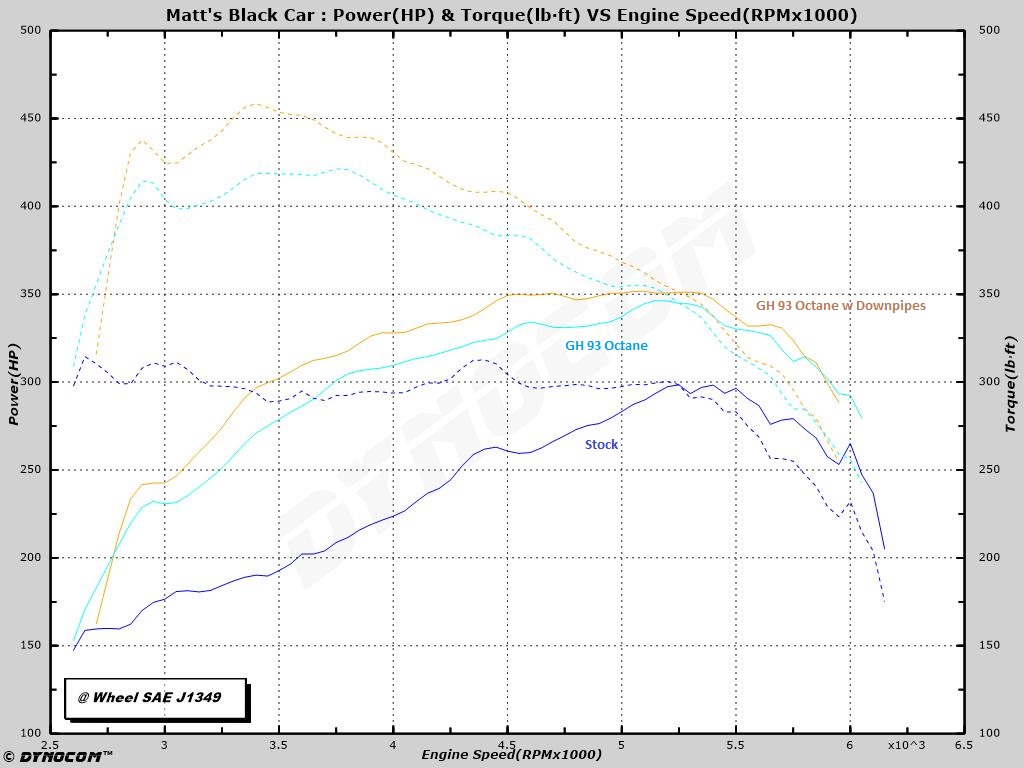 ***3 BAR MAP SENSOR REQUIRED FOR ALL TRANSVERSE APPLICATIONS***
Auto Octane Adjust: Version 2.0
As we all know, 93 octane isn't available at every gas station across the country — and even your local filling station doesn't always receive consistent batches of fuel, So what happens if you get a bad tank of gas or simply can't get the good stuff when you take a trip? Frequently, aftermarket ECU tunes require a certain octane rating and don't take into account the fact that you may not always be able to run that same octane rating in your truck.
Perhaps the most important aspect included in Gearhead's tuning is its retention of the factory "auto octane adjustment" feature present in the ECU. This feature allows the ECU to self-adjust according to the type of fuel being used (be it 87, 90 or 93 octane, etc.). But, not only does Gearhead keep this feature, they improve it. Gearhead augments the factory auto octane adjustment strategy in a way that allows considerably more power to be made as you step up your octane rating (without changing the tune).
What are you getting by choosing Gearhead?
335+ Horsepower and 415+ Torque
"Auto Octane" adjust-ability for all pump gas fuel grades (You will have the best optimization of the tune using premium fuel)

Please note: AO Tunes are not available for the 2010-2012 SHO – you will need to specify an octane rating on your tuning form

Transmission shift strategy for the best daily driver characteristics
Most will see an improvement in fuel mileage with good driving habits
How to order custom tuning?
First step is to make the purchase off the website
After the order is complete fill out the tuning form provided
Typical turn around is 2-3 business days. (If you purchase a device as well typically the device will ship the same day)
Additional Ordering Information – Under normal circumstances custom tunes are delivered via email within two business days of completing the custom tuning sheet.
The custom tuning sheet link is downloadable after you complete your purchase. This is how we collect the vehicle and tuner data necessary to write your custom tunes. To eliminate delays please whitelist @ghtuning.com email addresses in your email client so your spam filter does not block delivery of emails from us.