Description
Exclusive to GearHead Sales
Modified turbos built from new, aftermarket turbos for 2010-2018 Ford Taurus SHO!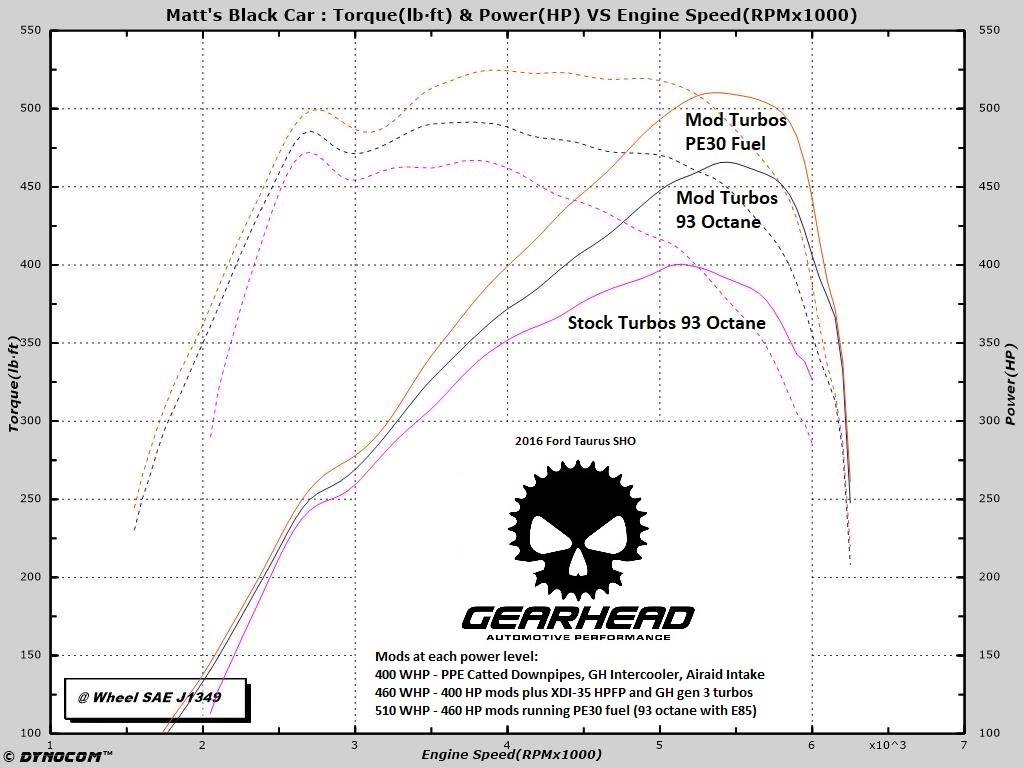 The mad scientists at GearHead continue to bring upgrades to the SHO market, and our newest offering is no exception. These turbos are another no-compromise, horsepower adder from our team.
By carefully choosing a perfectly matched 41mm compressor and high flow turbine, we found the perfect balance of response and raw power. These turbos can generate enough airflow to challenge the limits of the factory shortblock's holding capacity, while keeping the response of a stock pair of turbos.
Don't forget to add the SCT X4 Power Pack!
AO Performance File (NOTE: THIS IS NOT AVAILABLE FOR 2010-2012 SHO)
Motorcraft CX2231 3BAR MAP sensor
Motorcraft spark plugs gapped at 0.028
170 degree thermostat
*Downpipes, Intercooler, and high pressure fuel pump upgrades are recommended to get the power theses turbos are capable of. Call or email us for these upgrades. *Note: custom tuning required.
**VERY IMPORTANT WARRANTY INFORMATION**
Warranty on our turbos applies to GearHead Tuned vehicles ONLY, no exceptions.
Warranty is 12,000 miles or 1 year – whichever comes first.